Researchers predict that cybercrime will cost the world $6 trillion annually by 2021. That is a significant monetary number to lose into the abyss, and no business wants to be included in this statistic. However, the reality is, four out of ten UK businesses experienced a breach or attack in the past 12 months; so it's absolutely crucial that you, a) have a Disaster Recovery Plan in place and, b) know what to do in the event of a cyber attack.
Cybercriminals are on the prowl for vulnerabilities in your IT ecosystem - they want your passwords, your data, and, most likely, your money. If you've been the victim of a cyber attack, it can be devastating for your business; so, to stop the problem from getting bigger or more detrimental, let's discuss the course of action you should take.
Assess and Investigate
To begin rectifying the problem or implementing some kind of damage control, you will need to have a foundational knowledge (or as much as possible) of what has taken place. It's necessary to establish a team of experts and key stakeholders to conduct research into the source of the damage.
Key points to be established:
What is the nature of the attack?
Who is involved?
What has been damaged?
What financial losses have been suffered?
Contain the Problem
Once you've diagnosed the issue, it's critical to limit the damage.
Key tasks:
Zap it if you can – if there's a way to stop the bug from spreading, do it. Whether that means isolating your network, rerouting or blocking traffic, you must try to prevent the attackers from infiltrating further.
Take note – collect and record all data and actions taken in response to the attack. You will need to show the relevant authorities what losses and damages you have suffered, as well as the measures you undertook to prevent and resolve the issue.
Call in the Specialists
If your business doesn't have in-house IT specialists, you must bring some on board in order to help your business get through this critical time.
IT Forensics will be able to evaluate your systems and see what is salvageable, they will also be able to advise on the best way to recover your losses. The next step will be to get legal advice; the cyber attack may not only have disrupted your normal business operations, but it may also have compromised your reputation. A specialist legal adviser will be able to manage any penalties you receive as a result of a data breach and help you to recover any losses.
Report It
Depending on which country you are in, there are likely to be legal protocols you must adhere to after suffering a cyber attack. The National Crime Agency in the UK co-ordinates efforts to fight cybercrime by working closely with UK police, regional organised crime units, Europol, the FBI and the US Secret Service. Therefore, it's essential to report cyber threats made out against your company in order to catch and prevent further criminal activity. If you are a business operating in the UK, you can report issues to Action Fraud.
Furthermore, you will have to contact a host of other organisations, individuals and even customers in order to notify them of what has occurred and how it may affect them.
Important note on GDPR:
As defined in the GDPR Article 4(12):
'personal data breach' means a breach of security leading to the accidental or unlawful destruction, loss, alteration, unauthorised disclosure of, or access to, personal data transmitted, stored or otherwise processed;
If there has been an instance whereby the personal data of individuals has been stolen from a secure website, or passwords, usernames and purchase histories have been extracted and distributed online during a cyber attack, it is very likely that you will have to report the incident to the ICO.
[Download our free whitepaper to learn more about GDPR compliance]
How can we help?
We can help with user awareness training, penetration testing, IT security policy reviews and more, to help you protect your business. We can also help you build a bespoke disaster recovery plan, so if your systems do go down, you can recover quickly with minimal downtime.
If you'd like to learn more about our Cyber Security Services, or want to know what constitutes a data breach, get in touch and one of our specialists will be happy to help.
---
You may like...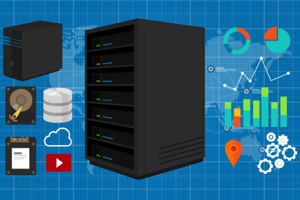 What's a Disaster Recovery Plan?
A Disaster Recovery Plan is an essential part of protecting your business, reducing the financial impact of a cyberattack as well as minimising the legal implications for your company.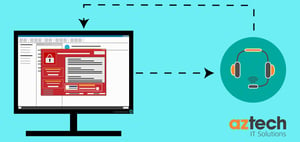 Understanding Common Cyberthreats
What are the common security threats to your business? We've broken down the most used cyber threats to help you stay vigilant and protect your business.
Top Tips to Prevent Cybercrime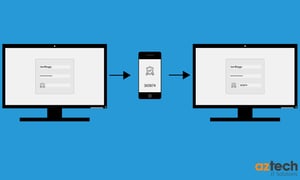 Help prevent your business from becoming a victim of cybercrime with our top tips for cybercrime prevention.