Microsoft SharePoint Services
From AZTech IT
SharePoint Services
SharePoint online helps organisations share and collaborate with colleagues, partners, and clients. Securely access internal sites, documents, and other information from anywhere.
SharePoint Online tight integration with Office 365 can truly transform the way you work, making your employees more productive and efficient.

AZTech IT have extensive experience in assisting clients to get the most out of SharePoint Online and Office 365.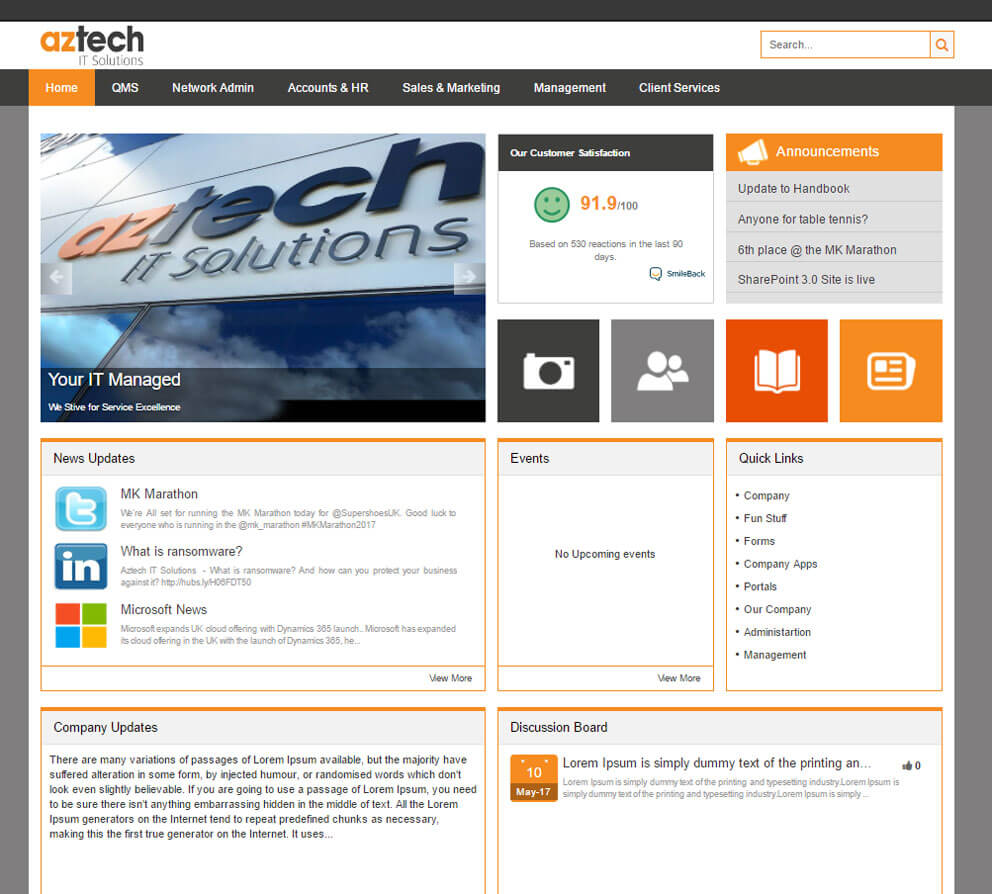 Customised SharePoint Sites
Corporate branded design
Intranet
Team Sites
Document Management
Task Management
Workflows & BI
Collaboration
SharePoint brings teams and co-workers together to enable work collaboration. It provides a central hub where users can work on documents together in real time no matter their location.
Access Anywhere
SharePoint Online lets you connect securely from an Internet connection from virtually any device. This makes remote working very flexible and easy to implement.
Document Management
SharePoint becomes your corporate hub for document management. With features such as search, task lists and workflows, it is ideal for an advanced document management solution.
Security & Compliance
Enforce governance policies to ensure compliance across your organisation. Continually monitor and manage risk.
Online Editing
Simultaneous editing of documents online. Edit and retain the most up-to-date version at any time with your whole team or co-workers.
Versioning
With the versioning feature you can store, track, and restore files whenever they are changed. This provides structured content control and makes revisiting past work simple.
For more information dowload the Enterprise Mobility + Security datasheet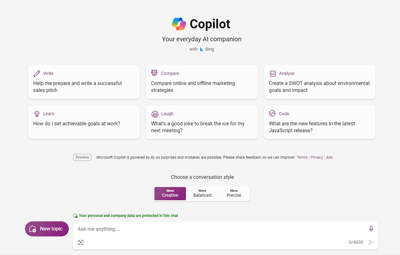 | December 6, 2023
Everything you should know about new Bing Chat for business. Microsoft announced the new Bing Chat for business to be available for users from 1st..
Need assistance with Microsoft SharePoint?
Get in touch today to talk to an advisor