Take Control of your Cloud Data
Get rich visibility and control of your data with
Cloud App Security from AZTech IT Solutions
Minimise Risk to your Cloud Data
Moving to the Cloud provides your organisation with improved flexibility, communication and collaboration, but it can also bring additional challenges in terms of security if you don't utilise the right tools.
Cloud App Security is a type of cloud access security broker that sits between cloud service users and cloud applications to monitor all activity and enforce security policies.
It supports a variety of deployment modes such as API connectors, reverse proxy, and log collection.
You'll get rich visibility and control of your data with superior analytics so cyber threats can be identified and actioned across your cloud party services.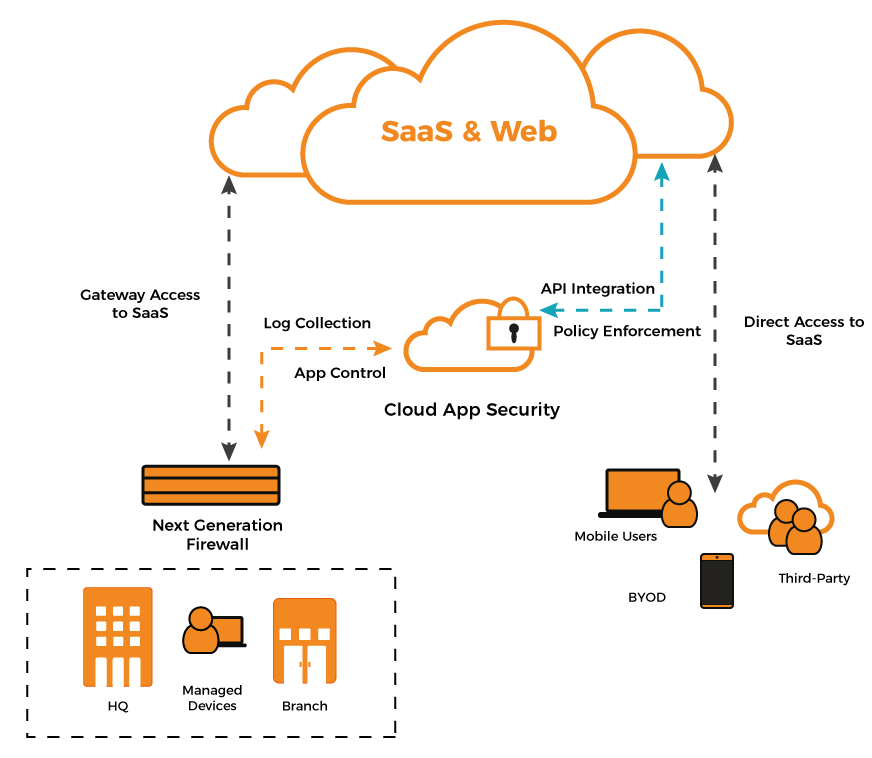 Utilise next-gen, best-in-class security within cloud apps, including email, file sharing, storage and messaging. Our solutions core features include;
Visibility
Get visibility, data security, advanced threat protection and compliance for cloud usage.
Help prevent targeted phishing, impersonation and account takeover in your cloud environments.
Investigate & Analyse
Investigate your cloud apps, identify breaches and security gaps by analysing real-time and past events.
Deep-dive into risky apps, specific users and files in your network with Cloud App Security.
Protect
Generate custom reports and alerts with Cloud App Security. Approve applications, enforce data loss prevention, control permission and sharing of confidential data.
Discover Shadow IT
Discover apps, activity and cloud usage from users, including data, files and third-party apps in your cloud environment.
How Secure is your Organisation?
Ensuring your data is protected and secure from cyber threats is crucial. Our Security Assessment will analyse, scan and test your organisation - we'll provide a report on how secure your data is, and provide advice on how you can improve your security.