Life can sometimes feel busy and chaotic, and digital clutter only adds to this overwhelming feeling. In a world where everything is at our fingertips, sometimes we all need something to refocus our attention and get back to the task at hand. This is where Microsoft To Do comes in…
Microsoft To Do is an intuitive task management tool, that allows the user to create individual To Do lists, invite others to collaborate on the projects, and also integrate with other Microsoft tools. The customisable tool allows for the user to collect tasks from different sources and easily add them into their To Do app, prioritise tasks by importance, and even has a satisfying check box, which you can click once you have completed a task.
Some have described the app as 'the last task management tool you'll ever need', but don't just take their word for it… here are our top 5 benefits of Microsoft To Do.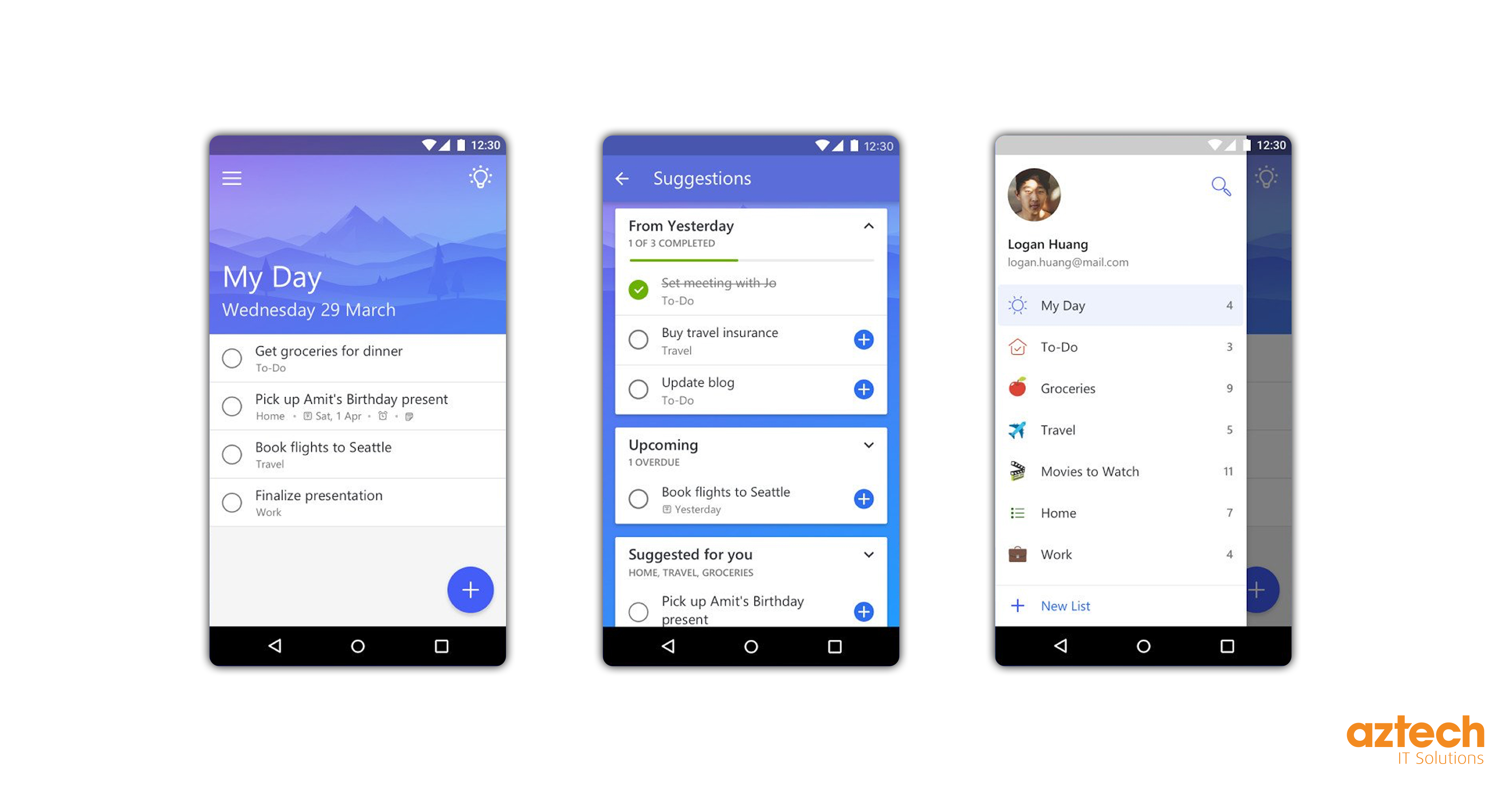 1. Work completely independently
Microsoft To Do is a tool made predominantly for individual use (however, does allow for collaborative working). You can break down projects, events, or even just your normal day-to-day activities into easy-to-read, accessible checklists. Your To Do can host multiple different lists, allowing you can have multiple projects on the go at once.
You can further personalise your To Do app with customisable emojis and colours to help differentiate your lists and tasks.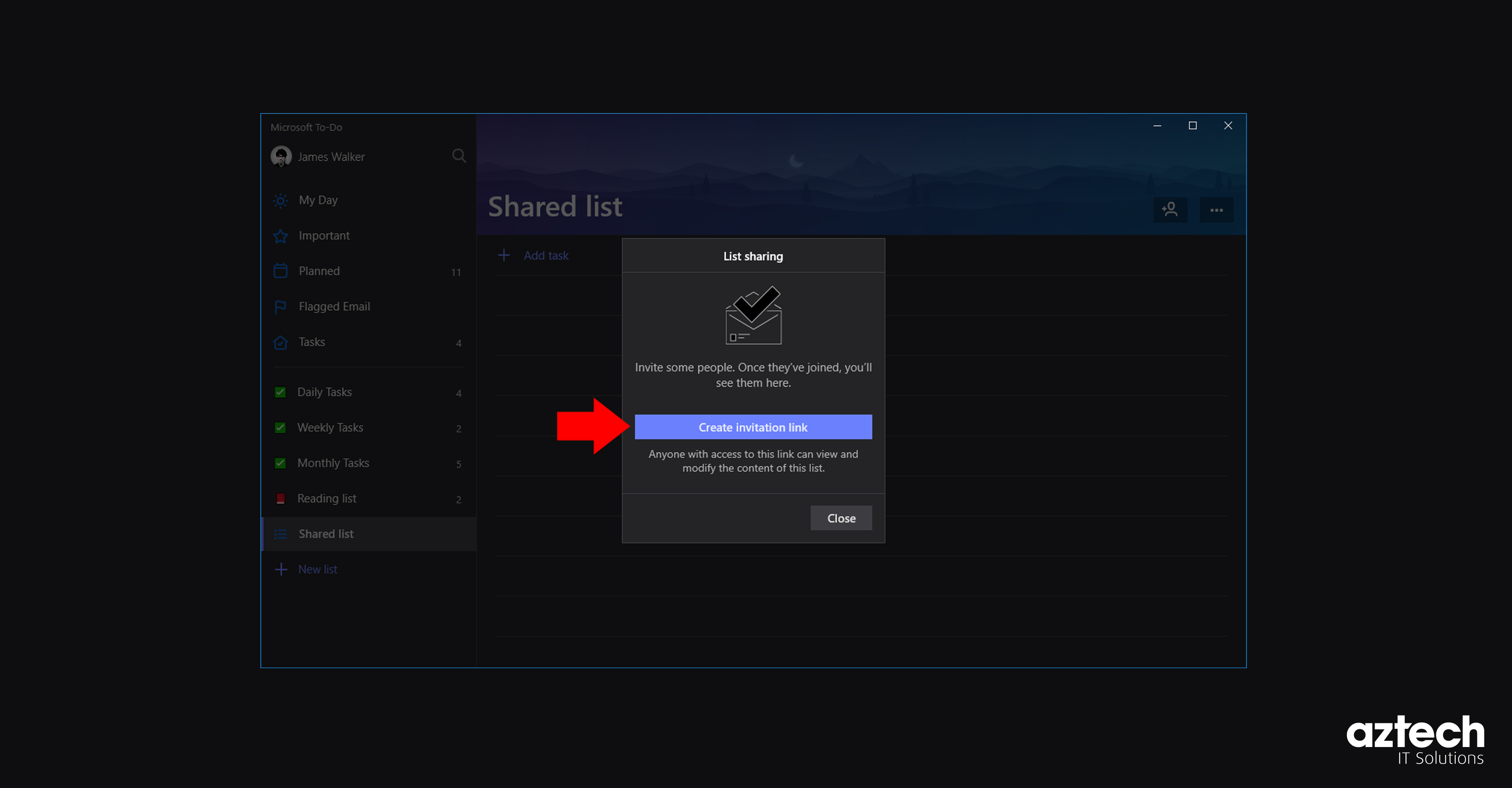 2. Share your To Do's with your colleagues and team members.
Unlike other to-do list applications, Microsoft To Do, has a collaborative function, where you can invite other people to your projects. Other people can only see the To Do list that you have invited them to, which is perfect for collaborating on worklists with your colleagues, as well as collaborating on personal lists with your family/friends.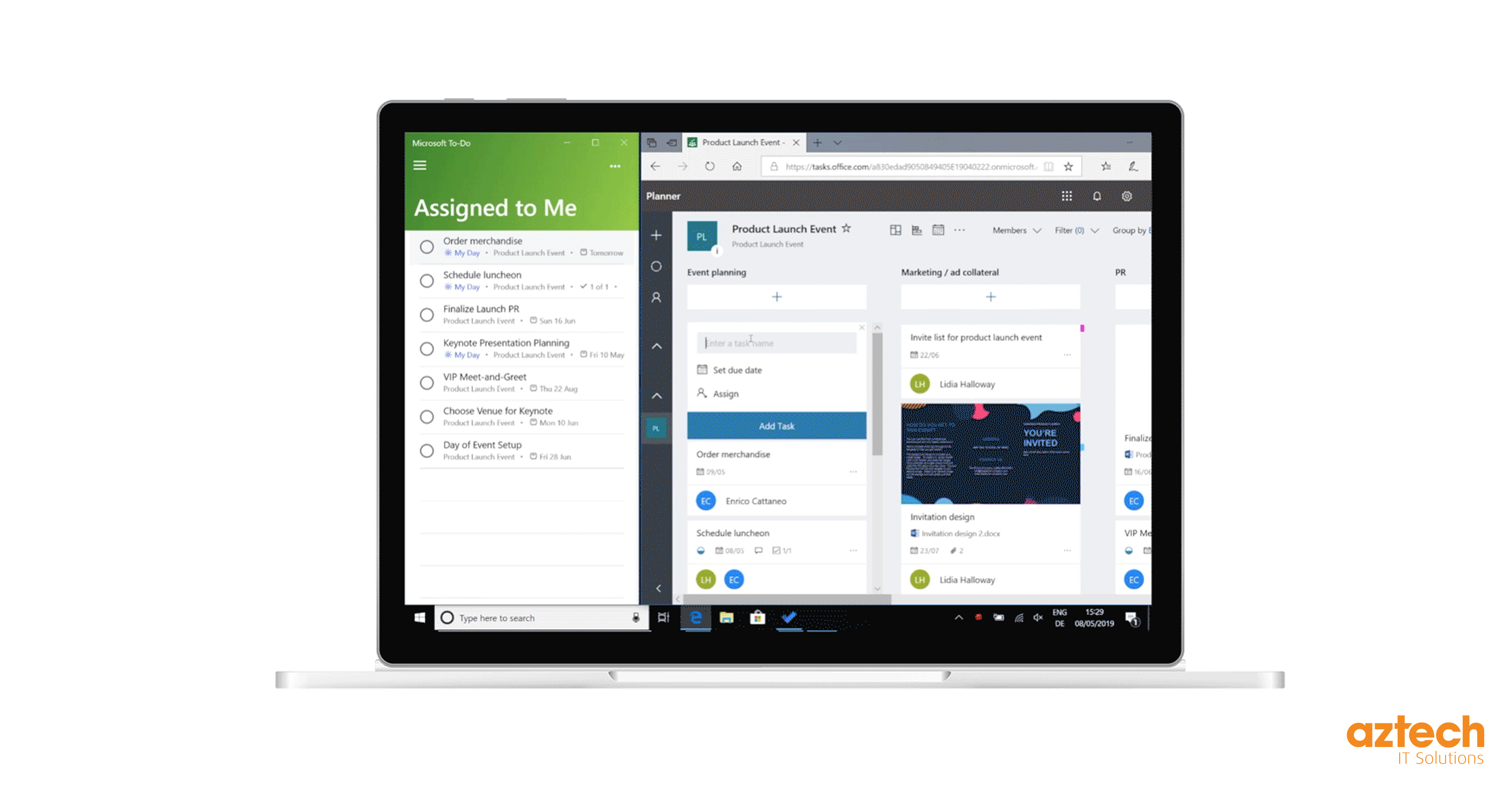 3. Integration with other Microsoft apps
Microsoft To Do paired with your Microsoft Planner tool, creates the ultimate collaborative online workspace. Planner allows you to see the macro plan of the project, whereas To Do creates a space for you to add in more detail and individual steps that you may miss or lose amongst the larger project plans.
You can also integrate your To Do with Outlook. Whilst in Outlook you can drag and drop emails straight into your To Do, which will automatically create a task. Furthermore, you can also integrate your To Do with your Outlook tasks, which will automatically sync allowing you to access and manage your tasks across your devices.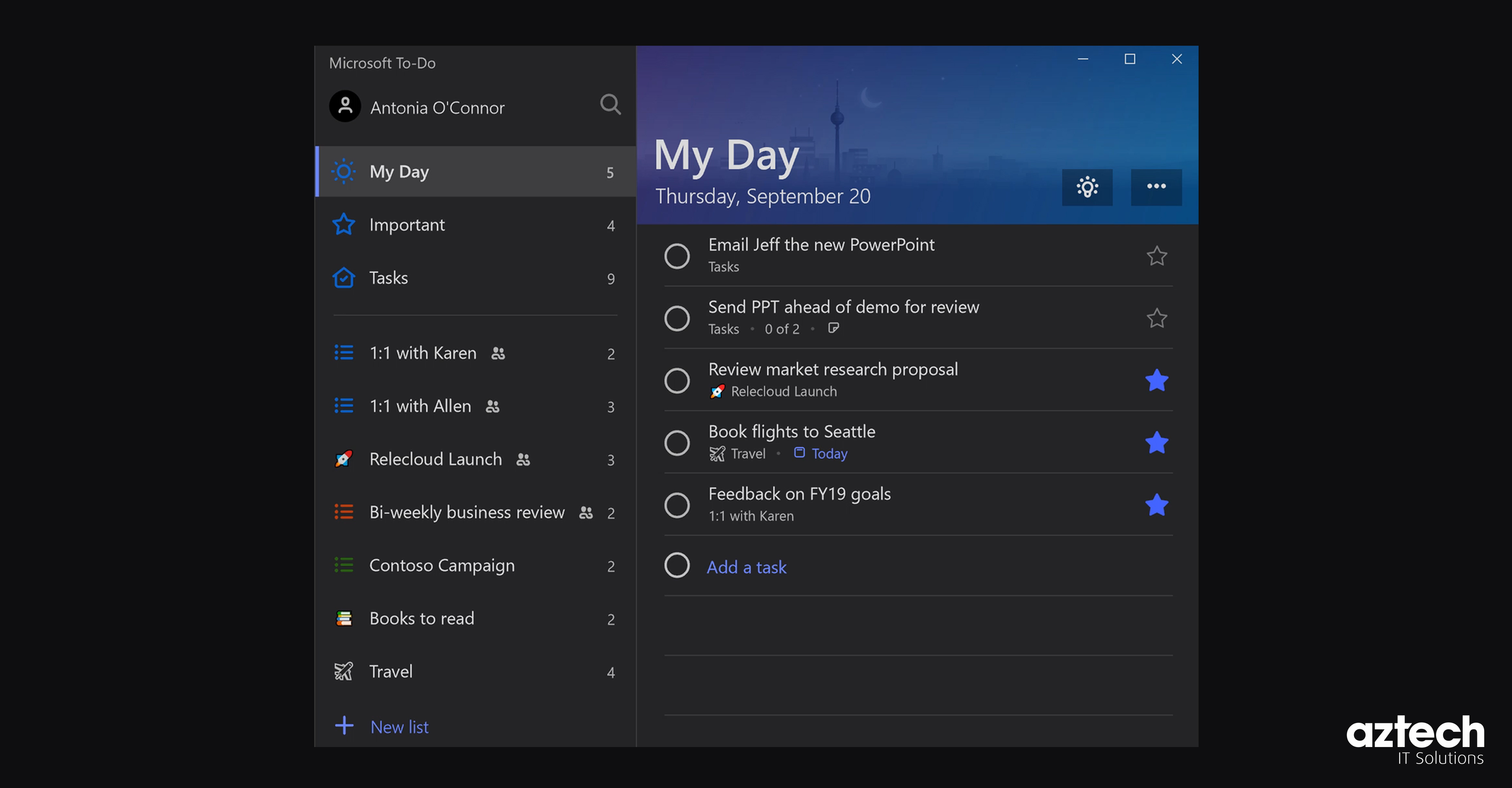 4. Prioritise daily tasks
A unique feature about To Do is that you can review all of your tasks at the beginning of each day and move them into your 'My Day' list. This feature allows you to remove the clutter of other tasks and prioritise and focus on the tasks you need/want to complete for the day.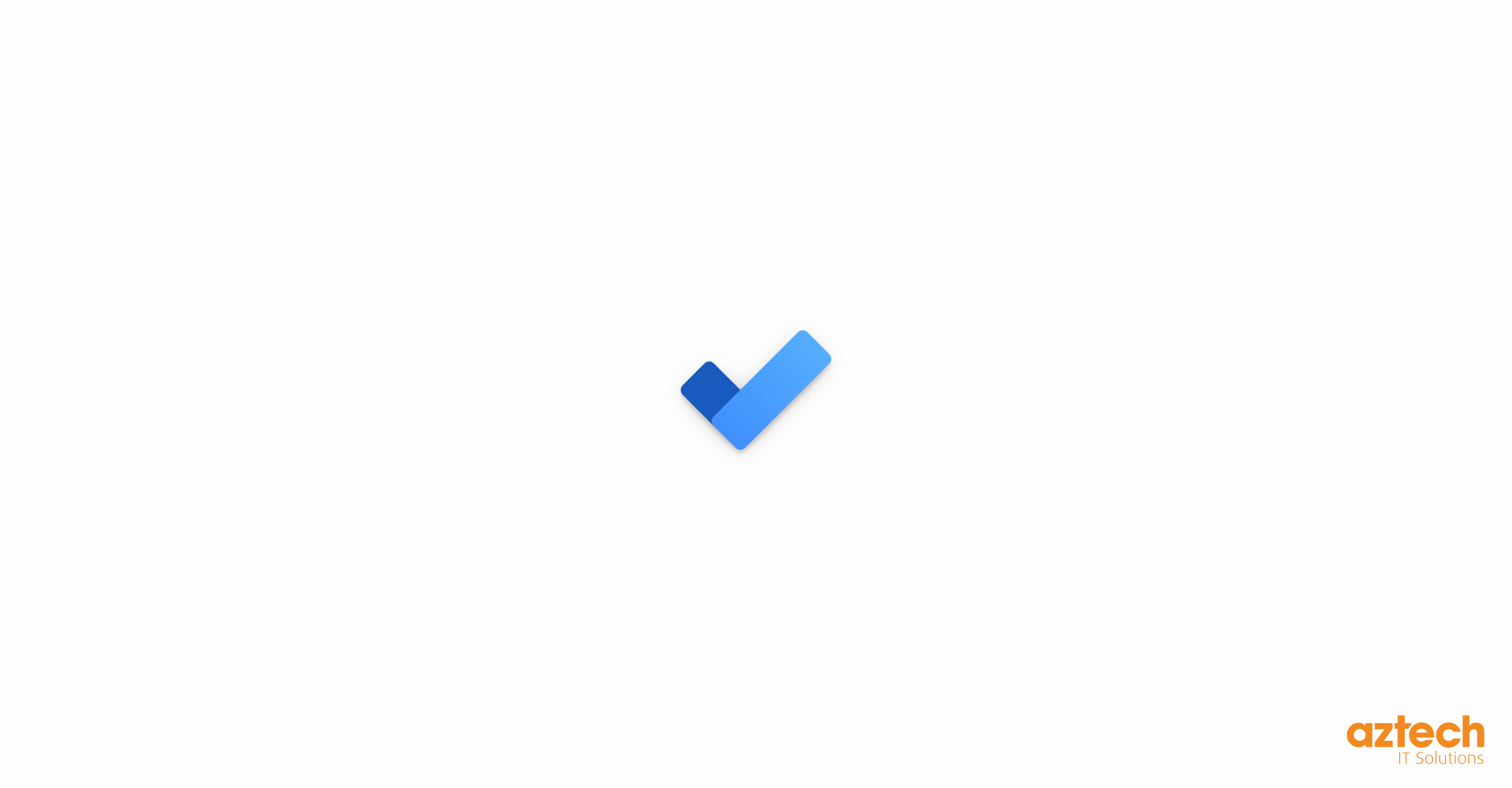 5. Microsoft To Do is secure
The biggest benefit of using To Do, and arguably the most important, is that it has all of the security and compliance of all the other Microsoft apps. Being integrated with Outlook tasks, it has the same security built directly into the app.