Peter Drucker believed that the most significant contribution 21st-century management could make would be to increase the productivity of knowledge workers – a term he coined in the 1950s. His predictions and observations continue to resonate as modern businesses, governments and non-profit organisations make data-based decisions every day.
The integration of artificial intelligence and technology into business processes is a necessary step towards optimised functionality and continued relevance in a competitive market. However, with initial setup costs to consider as well as the dilemma of choosing the most compatible integrations for your business, it's not hard to understand why some key stakeholders may question the benefits of a digital transformation for their organisation.
What exactly is a digital transformation?
The first thing to remember is that a digital transformation is all about the human experience. Optimising your processes, organisational activities and business models using technology solutions helps to offload mundane and repetitive tasks that are often prone to error. This frees your employees to do what humans do best - collaborate, create, and conceive new and valuable ideas for your business.
A digital transformation may often be a gradual process, particularly if your industry has been slow to adopt technology, requiring a more extended education period for your employees – but it's not something you can afford to put off for much longer.
How can digital transformation help my business?
Technology aims to help solve traditional problems faster and more efficiently. By taking advantage of cloud-based technologies, data insight platforms and centralised dashboards, employees are empowered to make quick decisions and deliver improved services to your customers.
The digital transformation itself is a continuous process - as your business grows and AI improves, so too will the necessity to upgrade skills and continue to streamline operations. The good news is, however, that technology allows for scalable, more economic progress, eliminating the need for constant reinvention or reinvestment in hardware and obsolete systems.
In a world where data safeguarding is a significant concern for consumers, a digital transformation will help to protect and control access to any sensitive information your business may be required to store. This creates an added element of reassurance for your clients.
Technology also bridges the gap between your front of house staff and the internal departments at the heart of key decision-making processes. By uniting the two and encouraging transparency, your company will benefit from a much more cohesive workforce. Training, product development, marketing, and customer service take on a new dimension as the channels through which feedback is communicated suddenly become more open.
From an environmental perspective, digital technology also facilitates 'paperless' processes, eliminating the need for storing, handling or physically distributing documents. Not only does this reduce your carbon footprint, but it also decreases overhead expenditure and improves your organisation's ability to manage, view and share information.
Globally, the untapped potential of digitisation is tremendous. More and more businesses are recognising the necessity to leverage the power of technology, but the crucial factor affecting any decision you make in this direction will be your own unique digital strategy. Having a clear understanding of your business goals will help you to choose the right products and technologies for your organisation.
We can help you to plan, integrate and support your staff with on-boarding. If you're keen to learn more about what a digital transformation could do for your business, fill out an enquiry form, or give us a call on 01908 571 510 to speak to one of our specialists, or see how a Digital Transformation could benefit your business with a Modern Workplace Assessment.
---
You might like...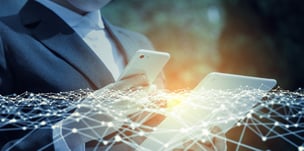 Digital transformation is about so much more than upgrading your software or purchasing new equipment to speed up a few of your everyday tasks. Whatever industry you're in, and regardless of the type of service or product you provide, the necessity for digitisation is imminent and a matter of survival.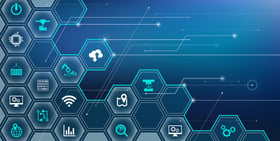 Understanding your buyer personas will help you to make informed decisions when it comes to taking your first step towards a digital transformation.
You'll have to determine whether your digital transformation needs to focus more on the front-end or back-end processes of your business.