Working at AZTech
Be part of something special
Want to work for an exciting and growing IT managed service provider?
Our company is expanding and looking for talented and enthusiastic people that match our company culture.
We have a passion for delivering excellent service to our clients. We want to be the best at what we do every day. We strongly believe in the development of our employees and helping them achieve their long term career ambitions.
At AZTech IT you are not just a number! Instead, you help to shape our company and impact on the growth and success of our business.
We firmly believe that happy staff helps to make happy clients. We've created a great place to work at AZTech IT Solutions. We offer competitive salaries, flexible working solutions, personal development, training and so much more.
If you're ready to be a part of an exciting growing company get in touch today.
Check out our latest life at AZTech blog, to read about some of our favourite things about AZTech.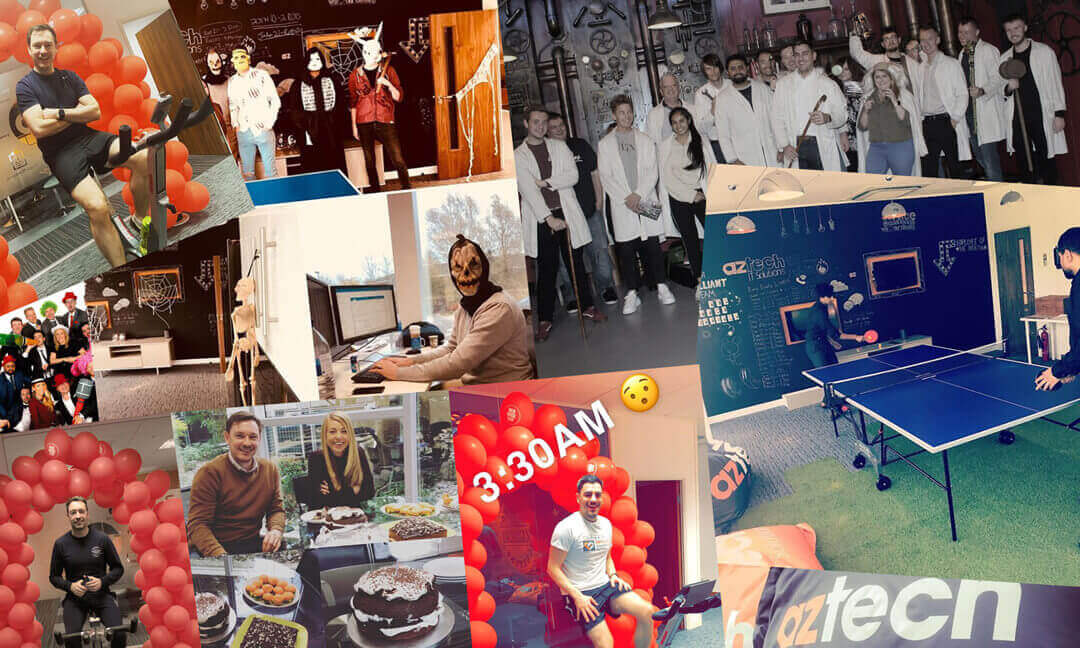 In-house training and development are provided along with vendor-led courses and accreditations. This helps to ensure you stay on track for your long-term ambitions.


Thousands of perks available to you every day including money off restaurants, gyms, cinemas and shops. Free mobile phone insurance, cycle to work scheme, childcare tax relief plus so much more.
We have created a fun and energetic environment to work in with games consoles, table tennis and places to chill when downtime is needed.


24 days holiday plus birthdays off. Holiday increases after 3 years of service.
Enjoy fully paid for social events including nights out, paintballing, snowboarding and many others. We love our customers, which is why we employ people with H.E.A.R.T
Want to join something special? Get in touch below.