We strive as a company to offer our clients the best IT support service possible. With our new desktop app ready and going live, requesting access to IT support and our services is now easier than ever. Our clients will have easy access to live chat capabilities, ticket information, and important IT messages at their fingertips. Using the Aztech desktop app will save you time and provide fast access to our services.
With our desktop app you can do the following;
☑️ Log and view your support requests Fast!
☑️ Live Chat with Aztech support technicians
☑️ Receive important messages or security warnings directly to your desktop
☑️ Get access to the AZTech Client Hub
☑️ Receive secure encrypted messages from our support team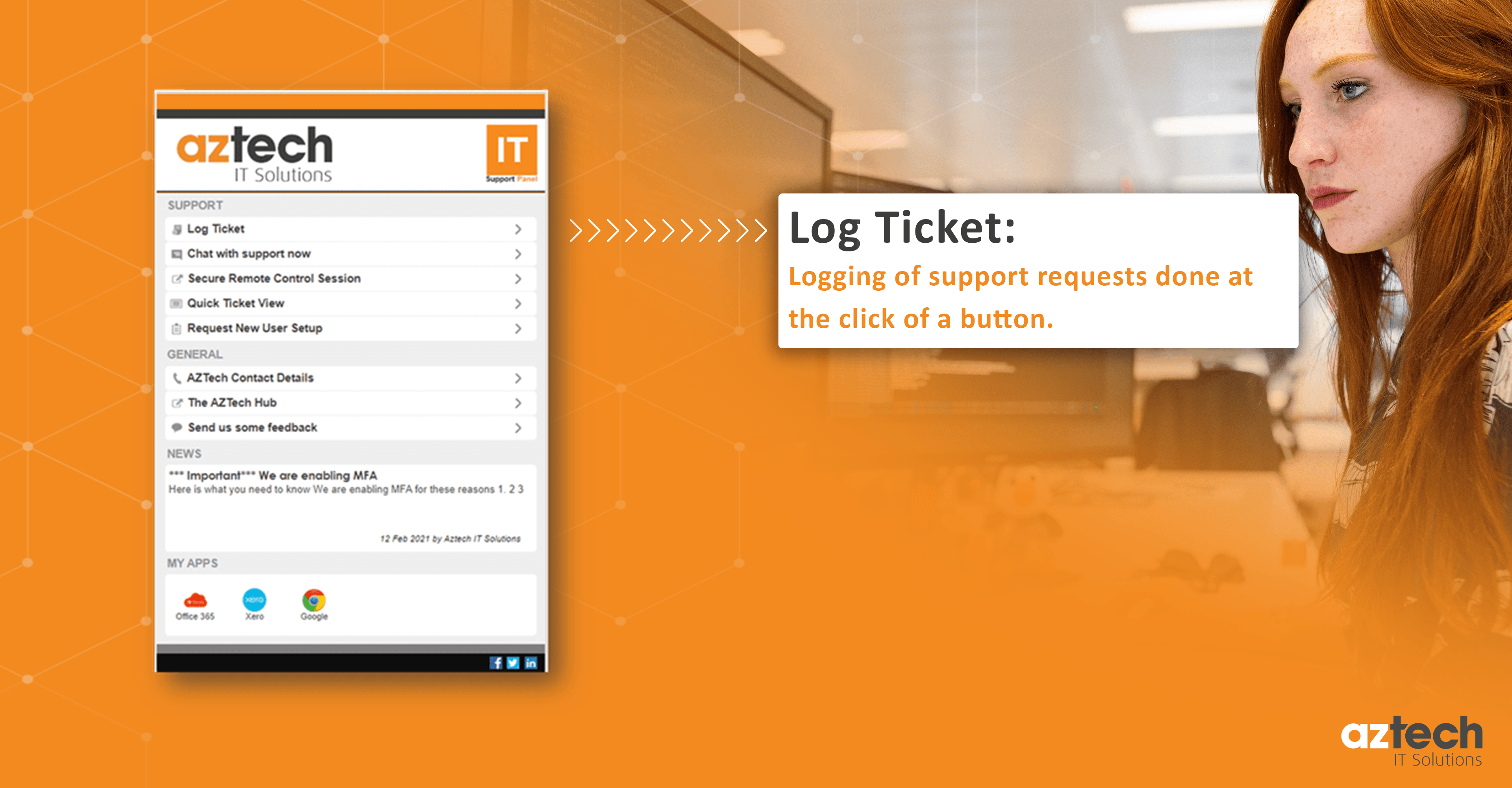 Easy & quick logging of support requests
Using the new Aztech desktop app makes logging tickets for technical support easy and straightforward. Within minutes you can raise support issues, service request and queries that you have.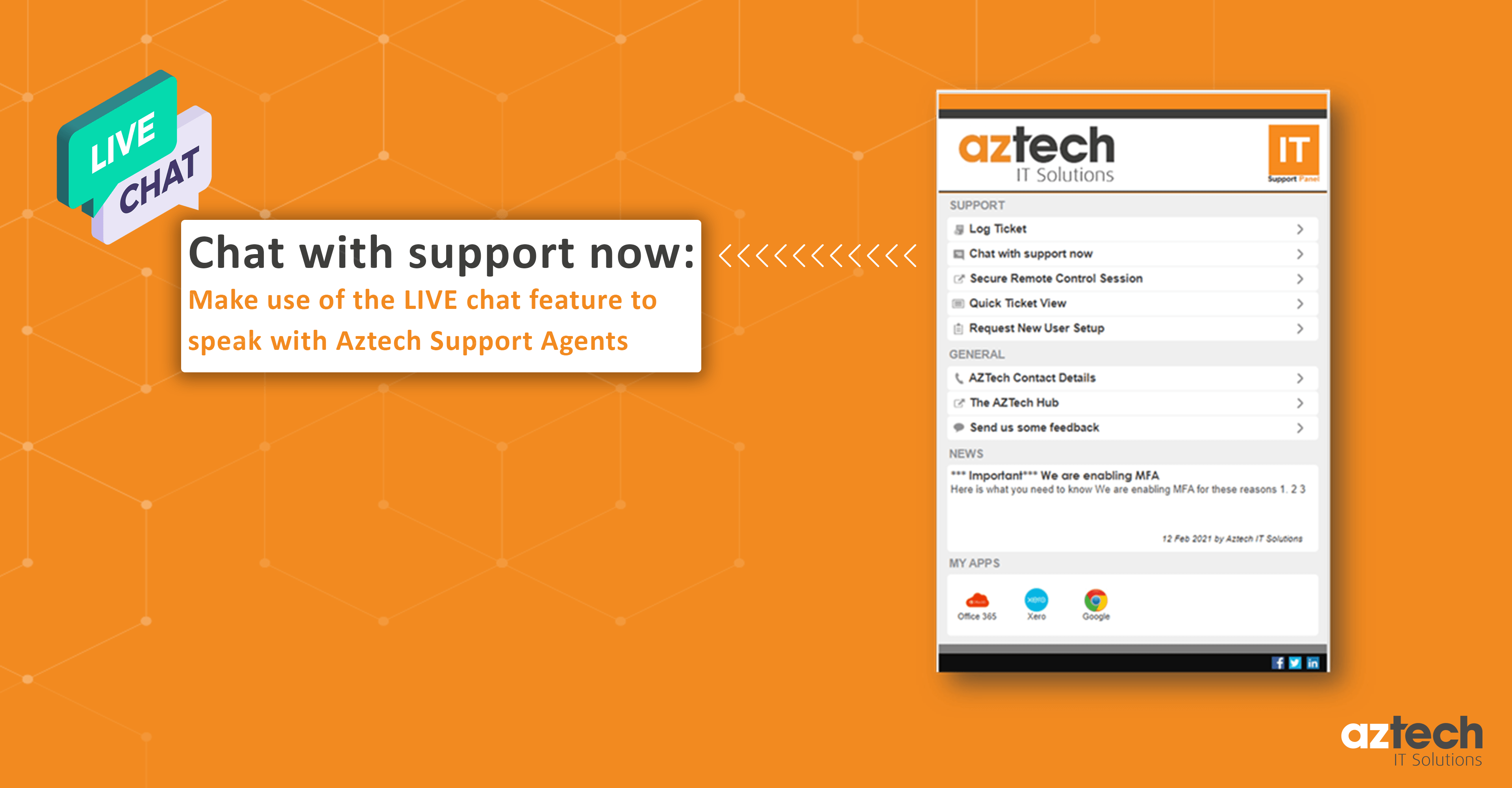 Live chat with Aztech support agents
Using the Live chat feature will improve the speed and turnaround of support requests. For support requests that are urgent or a high priority, you can still contact our service desk teams by phone if you prefer. However, If you issue or request is not urgent the live chat facility can be a great way to interact with our support teams to get a quick response to your request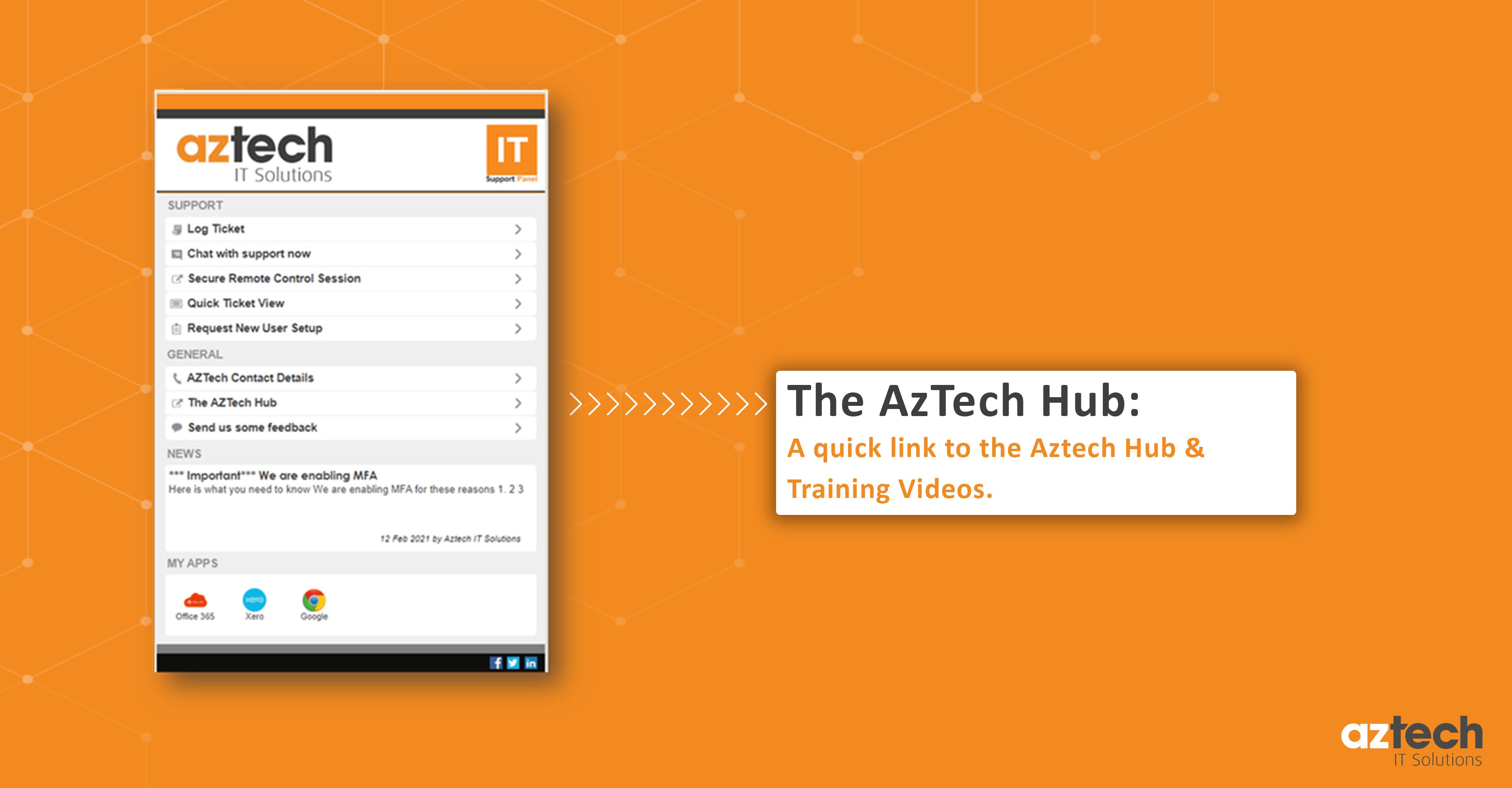 Quick link to the Aztech hub and training videos
A link to the Aztech hub provides access to end user training videos, client reports, technology roadmaps, knowledge base articles and much more.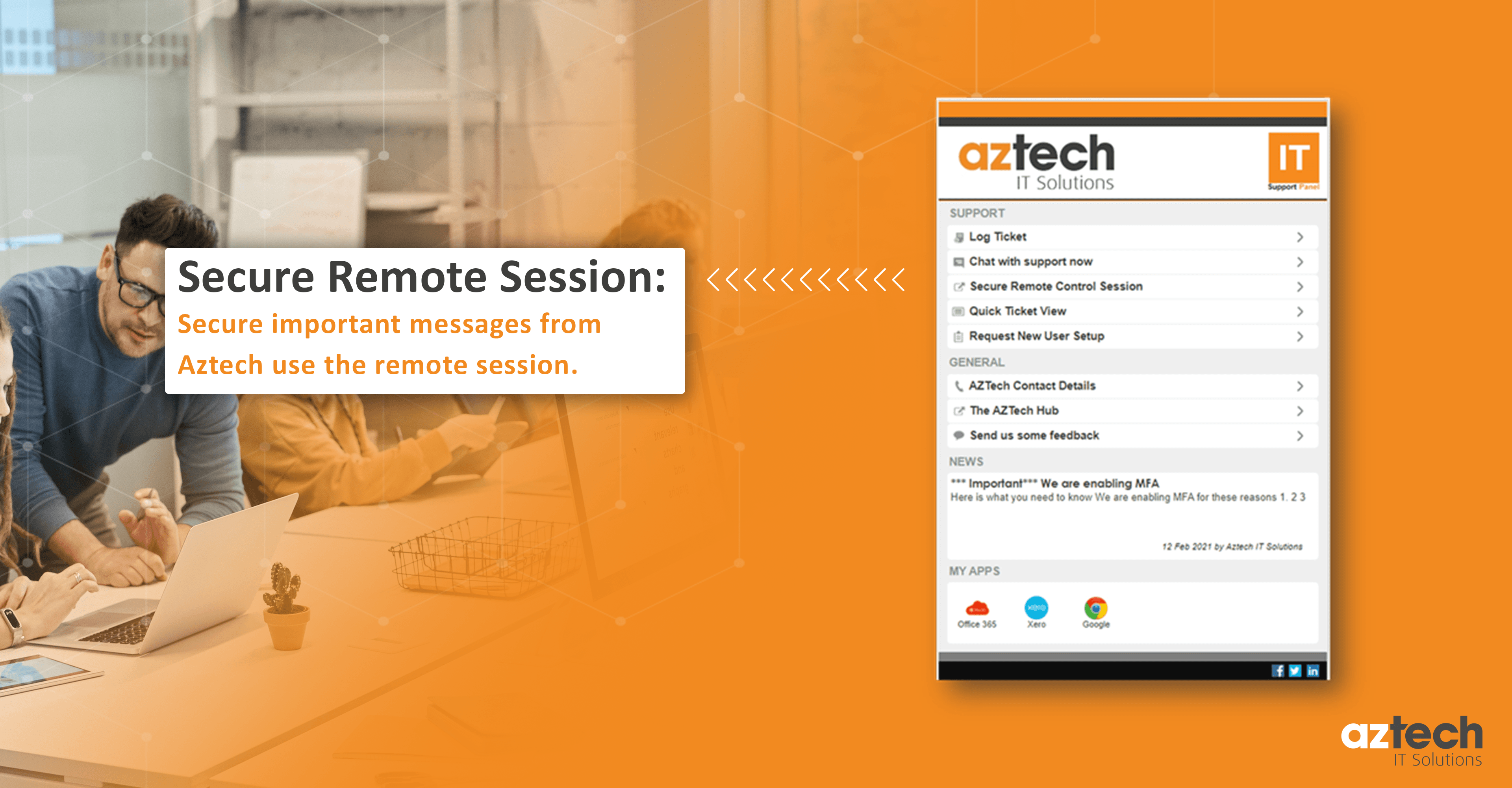 Secure important messages from Aztech
The Aztech desktop app has the ability to receive important messages from the Aztech team. This is useful if our support team needs to get an urgent message or security warning to you.