Recently we have celebrated some huge successes at AZTech IT, and it's made us want to reflect on some of our favourite memories from over the years.
But first, a special shout out to the guys who inspired this blog… Rob, Dean, Matt, and Dan. We wanted to recognise these guys as they have been with us for almost as long as we've been going! Rob and Dean both have been at AZTech for 10+ years and Dan and Matt have been with us for 6+ years!
Thank you for dedicating the last several years to us. AZTech wouldn't be the same without you.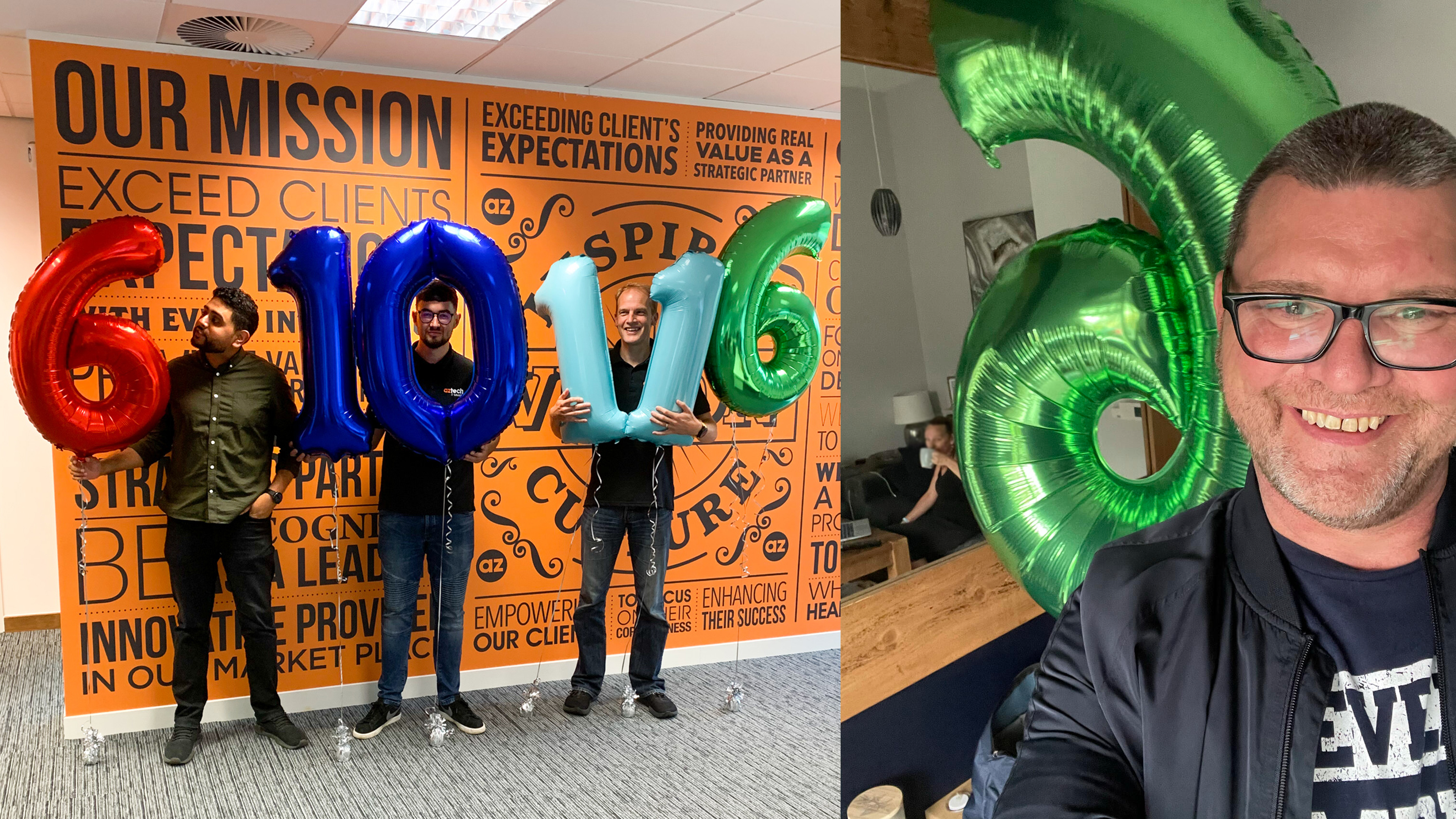 Now that the soppy stuff is out the way… let's look back at some of our favourite AZTech memories…
Food glorious food
First and foremost, we must take our hats off to all the food we've managed to consume over the past 15 years. Obviously, IT is what we're passionate about…however, food takes a close and respectable second place. We host a monthly munch, where each month Chris, Sean and Mike buy the whole team lunch (currently on hold due to covid), and almost every week we have treats left in the kitchen by various members of the AZTech team.
Pretty much all our work socials are centred around food and have recently had the fabulous Mr Fitz food van come to AZTech to celebrate us returning to the office.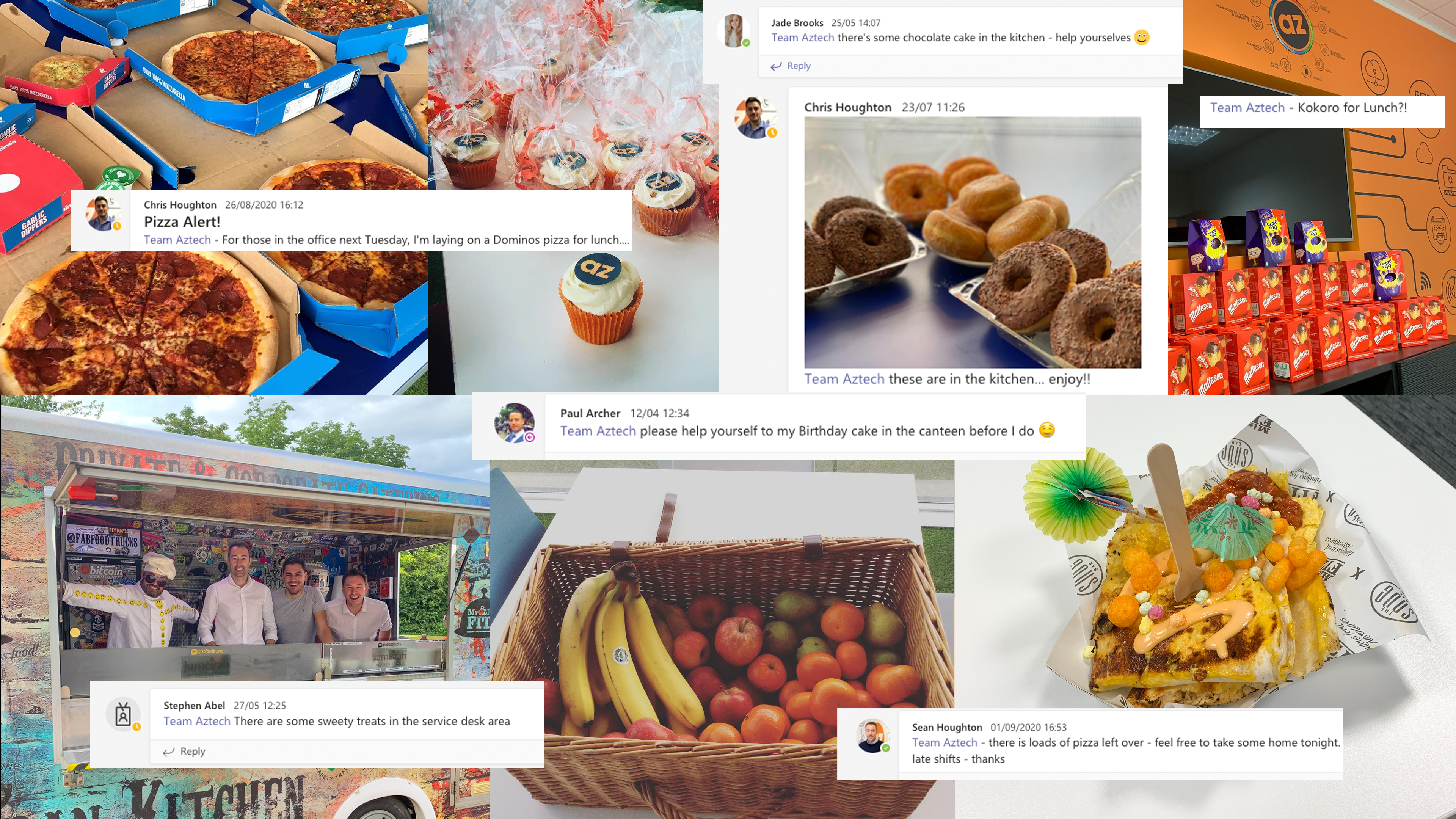 Office
In our early years, we moved offices regularly trying to keep up with our ever-expanding team. However, we've finally found a home at Libra House 2 minutes away from central Milton Keynes. This was a big move for us, as it's big enough to (hopefully) house us for the next couple of years and we've put in a lot of effort to make this office feel like home.
We have all the things you'd expect from a young enterprise run by three brothers, branded, brightly coloured jazzy walls, gaming consoles, a ping pong table, beers in the fridge, a drone, and a Segway…. Oh and of course the classic 'we're a young cool business' bean bags.

Charity
We are proud of our charitable efforts and have done some exciting things to help raise money for charities we are passionate about. Our most notable effort was our 24-hour bike ride however the team relay race and our red nose day bake sales are also some of our favourites.

We're proud of how far we've come, and we're excited to see what the future has in store. Thank you to everyone who has been a part of the AZTech team.
Want to join the AZTech team? We're recruiting… click the button below to view our latest vacancies.