Enterprise Mobility Suite
Security for your network. Peace of mind for your organisation.
AZTech Managed Enterprise Mobility + Security
Microsoft Enterprise Mobility Suite provides identity driven security solutions that address the challenges in keeping data secure in a mobile and cloud working environment.

EMS combines Azure Active Directory Premium, Intune and Azure Rights Management. AZTech IT are an accredited Tier 1 Microsoft Cloud Service Provider (CSP). We employ highly experienced professionals and technology specialists including Microsoft Certified Systems Engineers (MCSEs) in our Professional Services Team. Overcome challenges of security and mobile working by contacting us today to see how we can assist you.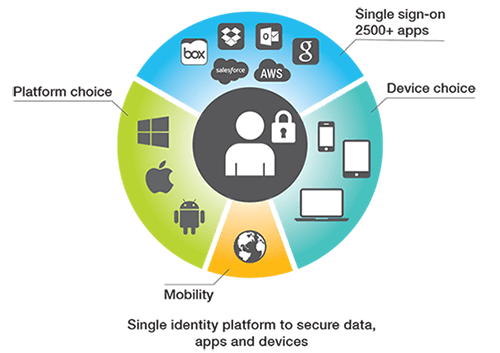 EMS + Security
Productivity without compromise
Control identity and access to your cloud apps
Manage mobile devices and applications
Identity driven security
Email Security
Manage rights
Manage BYOD
Azure Active Directory Premium
Azure Active Directory is a comprehensive, highly available identity and access management cloud solution. It includes core directory services, advanced identity governance, and application access management.
Intune MDM - Mobile Device Management
Microsoft Intune manages and protects data and application on any device including mobiles, tablets and laptops. Deploy, manage and even wipe corporate date from any managed device.
Azure Rights Management (RMS)
Azure rights management helps secure your data such as files and emails by using authorisation policies, encryption and identity even when it has left your network.
SSO Single Sign On
Centrally managed passwords for all you applications across all your devices. Self service portal providing secure single sign on to all your applications.
Advanced Threat Anayltics
ATA provides information on what is happening within your network by identifying suspicious user and device activity. Built-in intelligence helps against targeted attacks by automatically analysing, learning, and identifying normal and abnormal entity (user, devices, and resources) behaviour.
EMS With Office 365
EMS provides additional security for Office 365 and expands your capabilities to help you securely deliver all of your apps to any device and protect your data whether it's on premise or in the cloud.
For more information download the Enterprise Mobility + Security datasheet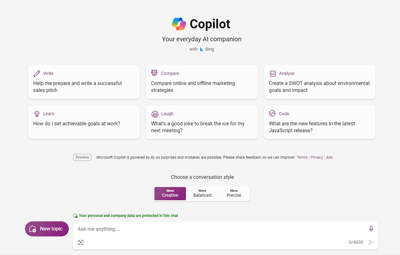 | December 6, 2023
Everything you should know about new Bing Chat for business. Microsoft announced the new Bing Chat for business to be available for users from 1st..
Ready to discuss how to protect your corporate data?
Get in touch today to talk to a IT security expert