Going digital isn't a new concept, yet many businesses aren't exactly sure what it means to them, and until you understand how and why you should integrate digital processes into your business activities, you will struggle to find a starting point.
So, the first thing to do is to have a look at your entire service or product delivery system and assess what needs improving, simplifying or eliminating. This will help to create a more efficient business model that serves your customer's needs.
The technology and digital tools come into play once you've figured out how to bolster your strengths and minimise your weaknesses by transforming the way in which your company operates.
The first person you should consider is your customer
Understanding your buyer personas will help you to make informed decisions when it comes to taking your first step towards a digital transformation.
Your marketing team will be able to share a lot of insight into your current customer base. Discuss the trends, characteristics and habits that play a role in the customer's journey, observing how buyers interact with your organisation, as this will help you carve out the best possible strategy for your digital implementation.
You'll have to determine whether your digital transformation needs to focus more on the front-end or back-end processes of your business. In some cases, you may need to address both at the same time. By paying close attention to what deflates your customer's willingness to purchase, you will be able to decide what needs upgrading.
A few key questions:
Are the touch points between your business and client inefficient?
Are you struggling to get your message to the customer and therefore not differentiating from your competitors?
Are there issues in your distribution or order processing channels that are causing time delays and frustration?
Is your customer base looking to purchase from online platforms and is your business geared for this?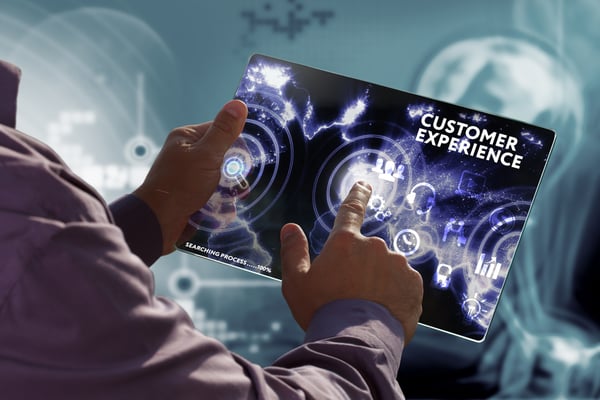 What are the steps I need to take?
Once you have an up to date idea of who your customers are and how they are most likely to benefit from an enhanced experience, you need to dig deeper to gain a comprehensive understanding of your organisation, your key stakeholders, the goals and targets of the business and how you will successfully integrate digitisation.
1. Do your research
Your customers and employees will not be very forgiving if you start haphazardly incorporating new complex processes. That's why making an informed decision is crucial when undertaking a digital transformation.
Assess your current position in the market, evaluate your business goals and gain some perspective on what is available to your industry in terms of technological advancements. There are countless software companies, applications, AI tools and machinery that will claim to simplify your operations, but not everything will fit into your business as you envisage.
Consulting with a specialist will help you to identify the most optimal tools for your trade. As IT professionals, we have first-hand experience in a wide range of industries and will be able to recommend the best digital products for your business; this will help to minimise costly trial and error attempts that could backfire and set your business back.
Don't forget to evaluate your current technology. Be honest about what works; get user feedback from your employees and decide what needs upgrading or retiring.
2. Plan, strategise and get back-up
At this point, you'll be able to start mapping out a plan for your digital transformation, and should consider the following:
your long and short term goals
the budget you can currently dedicate
how you will get the crucial support and backing from key decision makers
the time frame and phases in which you would like to roll out digitisation
and, how you will train and prepare employees
It's essential to get expert advice so that you can set realistic targets and pinpoint the right key performance indicators.
If you do not already have the skilled personnel within your business, you will have to potentially hire individuals who will able to train and guide other employees. Alternatively, your IT partner should offer support and training throughout the transition period, as well as service and maintenance for the new digital tools you have incorporated into your business.
It's critical that you do not underestimate the importance of gaining the complete support of your management team. Make sure that you are clear and informative about all the necessary actions that need to be taken, along with the benefits and positive outcomes the digital transformation is bound to have.
3. Start the transformation
Once everyone is on board with the new tools and facilities you are proposing to use, it's time to begin. Ensure that all employees have a clear training schedule, access to support and troubleshooting literature. Adoption is one of the biggest hurdles that companies face when attempting digitisation, so try to make the process as smooth as possible.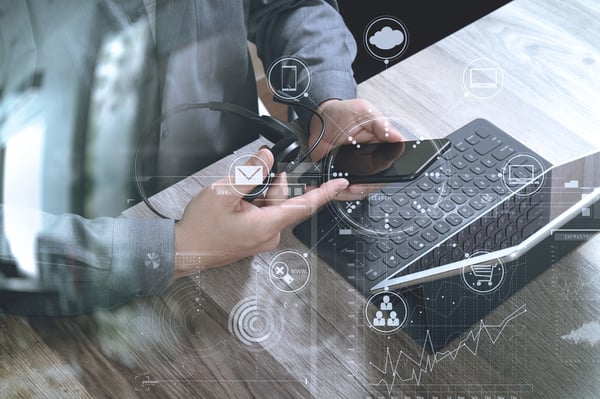 A digital transformation needs to work for everyone conclusively. If your departments experience friction, it will eventually translate to your customer's experience of your business.
In the current marketplace, digital transformation is not only imminent, it's also necessary for any business that is looking to thrive. Companies that are putting this task off will essentially render themselves obsolete due to modern consumers demanding efficiency, speed and value for money.
Digitisation will help your business grow by leveraging your existing channels and platforms, streamlining your processes, improving communication throughout your organisation and monetising the data you are collecting daily.
We at Aztech can offer a full suite of IT services, specialist consultation and reliable support as you take on the new and exciting journey of a digital transformation.
Fill out an enquiry form, or call us on 01908 571 510 to speak to one of our specialists to find out more, or see how a Digital Transformation could benefit your business with a Modern Workplace Assessment.
---
You might like...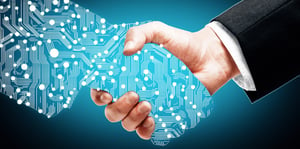 The integration of artificial intelligence and technology into business processes is a necessary step towards optimised functionality and continued relevance in a competitive market.
However, with initial setup costs to consider as well as the dilemma of choosing the most compatible integrations for your business, it's not hard to understand why some key stakeholders may question the benefits of a digital transformation for their organisation..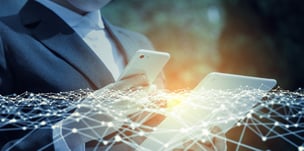 Digital transformation is about so much more than upgrading your software or purchasing new equipment to speed up a few of your everyday tasks. Whatever industry you're in, and regardless of the type of service or product you provide, the necessity for digitisation is imminent and a matter of survival.