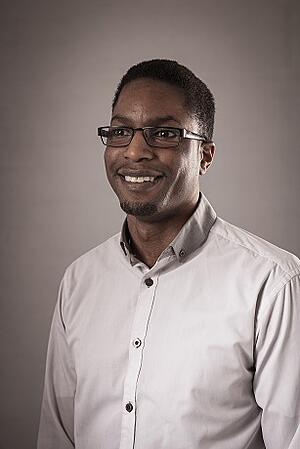 Meet Steven, he is a member of our Senior Support Team and has been working at Aztech for over a year now, 'I enjoy working at Aztech because every day is different and we support a variety of clients so I'm always coming across new technologies and challenges.
I work alongside a supportive team and there's always an opportunity to learn new skills. Its great as I've been able to stay at the forefront of technology and this helps when offering advice and solutions to clients.
From an early age I always wanted to be the first to know about the latest gadgets and this led to an interest in computers and games consoles and how they worked. So once Id finished school I knew a career in IT was for me.
I followed my interest in computers by studying an Information Technology course at college. After completing a HNC in computing and Systems Development I went on to get a full time job working for Cartridge World, fixing printer issues and refilling cartridges which gave me a great introduction into the world of IT!
In my spare time I enjoy producing music, using software programs Cubase, Reason and Massive to create my music, I also play the keyboard and a few chords on the guitar. But when I'm not trying to be the next up and coming music producer I love spending time with my beautiful Daughter Nyara, who is 4 and is definitely a daddy's girl!