Dean Sartin – Proactive Services Manager
I've been working at Aztech since April 2010, starting here as an Engineer, I now proactively look after our customers' systems and basically keep them in order, by monitoring and overseeing disaster recovery solutions and dealing with situations before they arise. I also do 3rd line support and get involved in project work. My favourite part of the job is helping our customers utilise their technology, I'm really lucky as my role is always evolving and I love the varied nature of it.
I graduated in 2007 from the University of Florida, with an Associate of Science, Computer Security and Network Administration.
In my spare time I am fanatical about running and am currently training for a 62 mile, Ultra Marathon in August. And when I'm not running I enjoy playing the guitar and keyboard, but this has recently taken a back seat due to all of the training!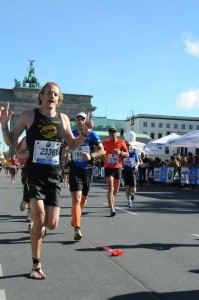 This is me taking part in last year's Berlin Marathon which I completed in 3 hours 22 minutes.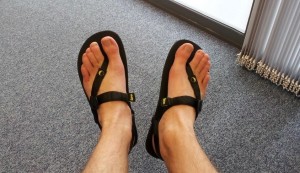 And these are my unconventional running shoes…Yes I run in sandals!