We're expecting a bunch of cool new products in the Tech World for 2017 and here are some of our favourite gadgets which are set to launch this year –
Toyota concept-i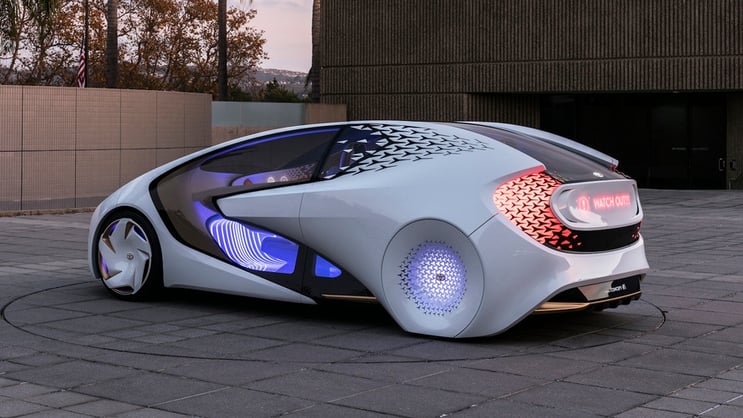 Toyota unveiled its latest concept car at the recent consumer electronics show in Las Vegas and it's designed to be your friend. The concept car comes with an artificial intelligence assistant named 'Yui' which is capable of reading human emotions and designed to learn from and grown with the driver. So instead of buttons and screens on the dashboard you just communicate with YUI, who will anticipate the onboard humans needs, by measuring their emotions and respond either verbally or with mood enhancing environment changes such as altering the music or the lighting.
Yui appears on the exterior door panels and greets drivers and passengers as they approach the vehicle. The rear of the vehicle shows messages to other road users and will warm them about upcoming turns or potential hazards and best of all the headlights blink.
Toyota says the concept-i is about making driving a more 'warm and friendly' experience, turning your car into a so called 'third space' where alongside the home and office we will spend the majority of our time.
Lego Boost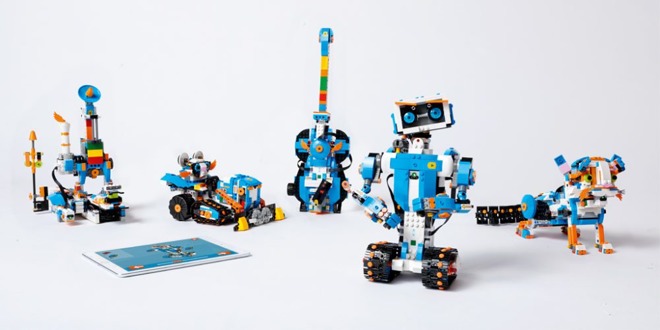 Lego has recently launched a new kit, called Lego Boost which promises to meet the growing demand for younger kids to have more tech connected toys and will introduce basic programming to the iconic brick. The kit includes a combinations of sensors, motors and a unique companion app which teaches kids how to code and allows them to control how the robot moves by altering settings in the app. They can even get the robot to talk by recording sounds or using the preset sounds which are included in the app.
The kit will retail at £130 and is recommended for children aged 7 and upwards. It will allow users to build five things from 840 Lego bricks including 'vernie the robot', the guitar 4000, the Autobuilder, Frankie the cat and the Multi tool Rover 4.
Lego claims that children will be introduced to the most basic of coding instructions while using the kit and the idea is that they can build other things which could require a drivable platform, an animal which moves or wherever their imagination takes them.
Ford Sync 3 Alexa integration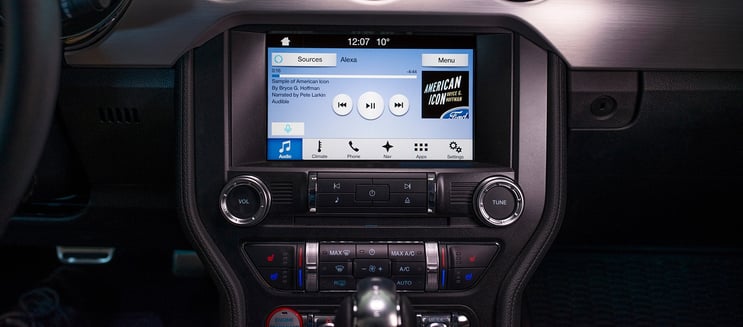 This year Ford and Amazon are teaming up for an industry first, to offer consumers the ability to access their car from home and call up other features from the car via Alexa – Amazon's cloud based voice service.
All Ford drivers with SYNC 3 installed will be able to ask Alexa to read weather reports, play music, check news and add items to shopping lists to name but a few. So you could add milk to your shopping list whilst driving without having to pick up a pen. Also available is the 'home to car' features, which will allow owners to start their car from the comfort of their own home.
LG Signature OLED W7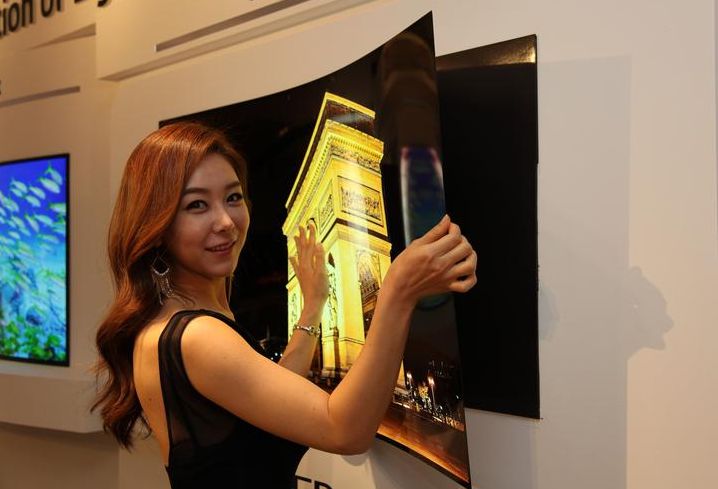 Best of Innovation Awards at CES 2017, the LG SIGNATURE OLED TV W features a "Wallpaper" design which is so thin and light that it attaches to the wall, while delivering unbelievable color and contrast, plus active HDR with 4K resolution
At just 2.57mm thin (putting this into perspective an iPhone 7 is 7.1mm)! You can actually bend it slightly and it will hang flush to most walls with the help of a clever magnetic mounting system. It will come in both 65-inch and 77 inch versions with the 65inch model weighing just 18 pounds and the 77 inch model weighing 77, which is actually less that a lot of 32 inch LCD's.
Samsung Chromebook PRO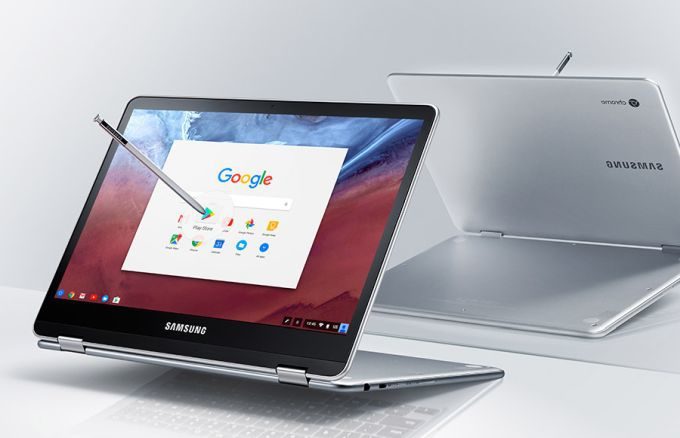 This year Samsung has unveiled its long awaited Chromebook Pro, working with engineers at Google, Samsung has built the first Chromebook designed with Android app capabilities in mind, including a built in stylus with digitizer, new context menus and the accelerometer and gyrospace which helps the device understand its position in space.
It features a super high res 12.3 inch touchscreen and can flip its screen all the way around which allows it to work as a tablet.
Sleep number 360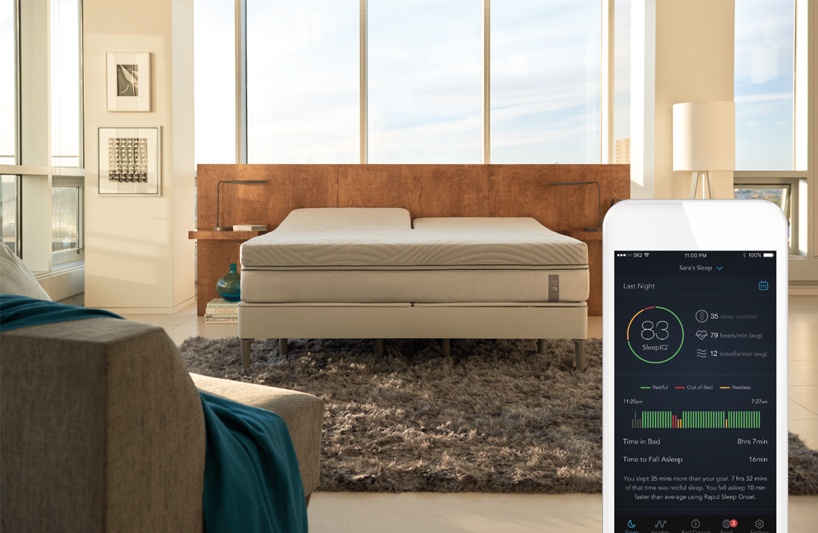 For all sleep lovers out there this is the bed for you, designed to keep you and your partner effortlessly comfortable, it senses your movements throughout the night and will automatically adjust the firmness, comfort and support. It also senses snoring so if you have a partner who snores it will gently raise your partner's side of the bed before you are woken. And long gone are the days where you had to take to a hot water bottle to bed to warm your feet up, as the Sleep number 360can start heating the lower quadrant shortly before you go to bed.
The bed itself includes three layers which include the mechanics at the bottom of the bed which allows for movement and then there's the air chamber which adjusts your position and then the cushion. It also includes a sensor at the end of the bed which collects all of your sleep data and sends it to the sleep number app which tells you how well you're sleeping at night.
Griffin connected toaster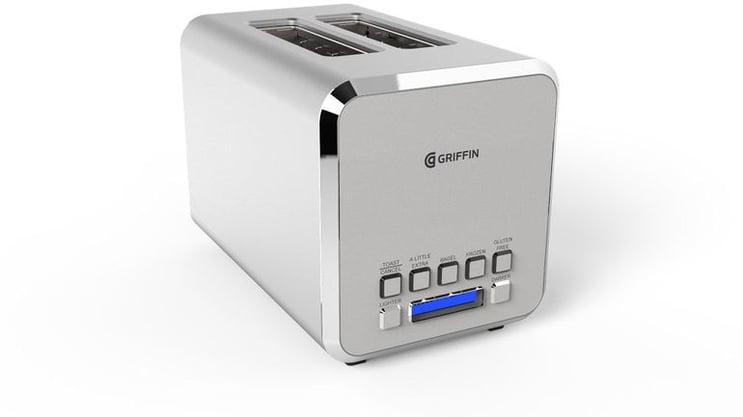 'Simplifying and enhancing how people use technology in their lives was the founding principle of Griffin back in 1992' and the Griffin connected toaster definitely ticks that box. Claiming to help you to 'toast smarter' This Bluetooth enabled smart toaster is controlled by an app on your phone and offers you with personalised settings which will result in the perfect slice, every time.
Fisher price think and learn smart cycle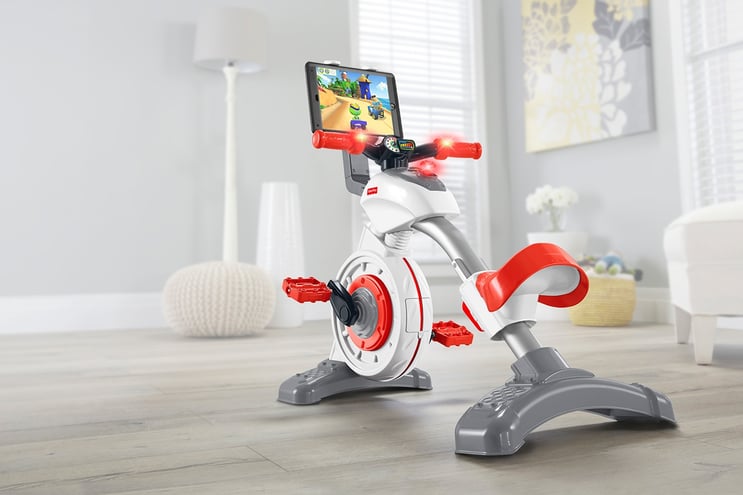 The Fisher price think and learn smart cycle is targeted at kids who spend a lot of time using tablets and Fisher Price has said they want it to help battle childhood obesity. With what is essentially a ride on video game, children can continue to play with their tablets whilst getting fit.
The smart cycle, which is designed for kids aged 3 to 6 also offer ways for parents to track their child's progress and allows monitoring over time. The app will connect to a table mounted on its handlebars which allows them to control on of four downloadable games through the speed of their cycling.